Throw Back Thursday - and what better way then with my newest purchase of a Canon AE-1 film camera.  This is a very exciting purchase for me...it wasn't an expensive purchase, it wasn't a "need" purchase...it was a purchase out of my LOVE of black & white film photographs!  Is it vintage?  Is it hipster?  Whatever the current term is for film cameras, I will just call it LOVE!  
Sure, technology has allowed many to achieve a similar look of black & white film with digital images using software...however, in my opinion, it just is NOT the same as the authentic look of actual film. My LOVE of photography started with film (many years ago - hence the throw back part)!  It wasn't just the film, but the the whole film process --- a.k.a the darkroom!  I don't think that I am ready yet to embark on the journey of setting up a darkroom yet, but purchasing a film camera to add film images into my work is something that I am very ready for.  Thank you to my friend and colleague, Daniel Dunlap for taking such good care of this and selling it to me with a roll of black and white film!!
Going back to film after using digital is going to be a bit of a learning curve I think...but it should be like riding a bike - right? Keep an eye out in the near future for posts with film images! I think that you will fall in love with them as much as I have!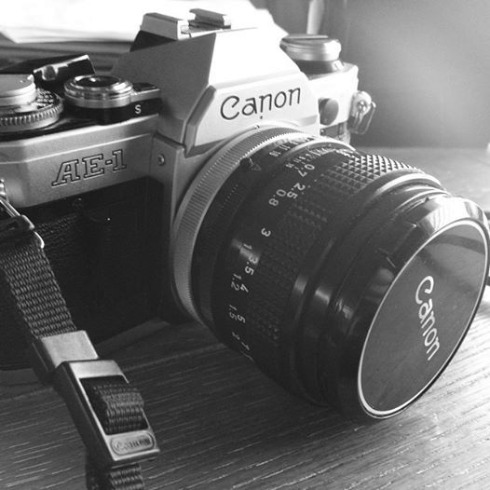 Would you like to be photographed with Film? Let's talk.
Inquiries & Bookings: info@marlaaustin.com   |   402.889.0273